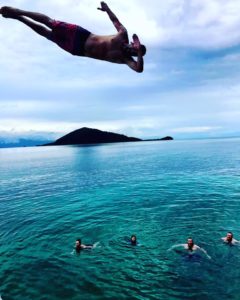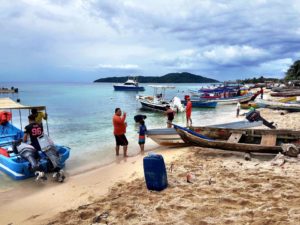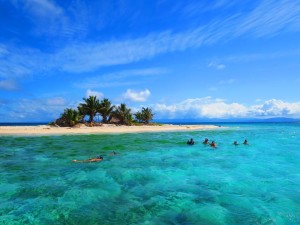 Cayos Cochinos :
$180 Per Person
The Cayos Cochinos archipelago is a unique retreat for travelers looking to escape urban landscapes and crowded tourist centers. The islands have no roads, thus no cars or bikes. There is a hiking trail that connects residences and beaches on Cayo Grande. There is a lighthouse on the highest point of the island which can be hiked to and offers a panoramic view of both main Islands and surrounding Cays that make up Cayos Cochinos. The only inhabitants of the islands are Garifuna fishing villages (Chachauate and East End) and local Island families who have called these magnificent Islands home for generations.
The tour departs Roatan early morning to maximize excursion time in Cayos via power boat. After registering with the marine park of Cayos, you are free to snorkel and swim until your hearts content. Once the group is ready for lunch we depart to Chachaute Cay, for a local Garifuna style fried fish lunch. After lunch, guests are welcome to snorkel and swim or just soak up the sun before departing for Roatan to enjoy a sunset cruise back to port.
This tour includes round trip transportation, passage to Cayos Cochinos via power boat, entry fee to the marine park, snacks and beverages, open bar, a beautiful sit down lunch on the Cay of Chachaute and snorkel gear.
Cayos Cochinos :
$180.00 per person